Hey gang,
Cheston here.
I'm borrowing this "tabb confessions" account so I can confess to you that Daniel sent me AMAZING SECRET SANTA GIFTS!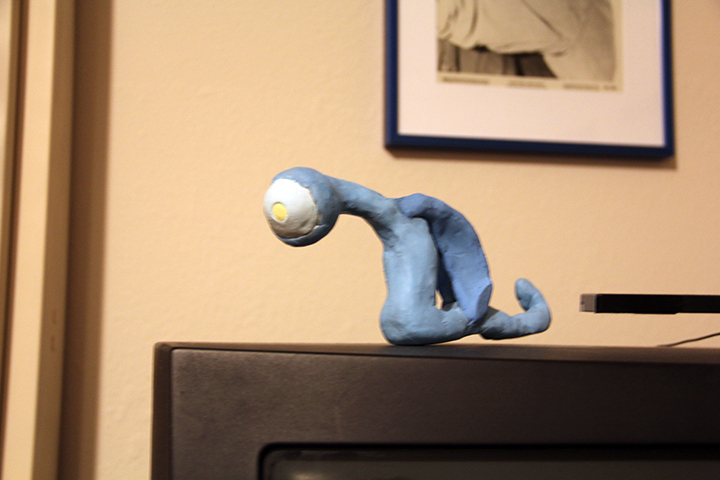 A clay figure of Maculos, the villain of Eyeball Knights 4!
This was the most heart-warming item. He's sitting on my television.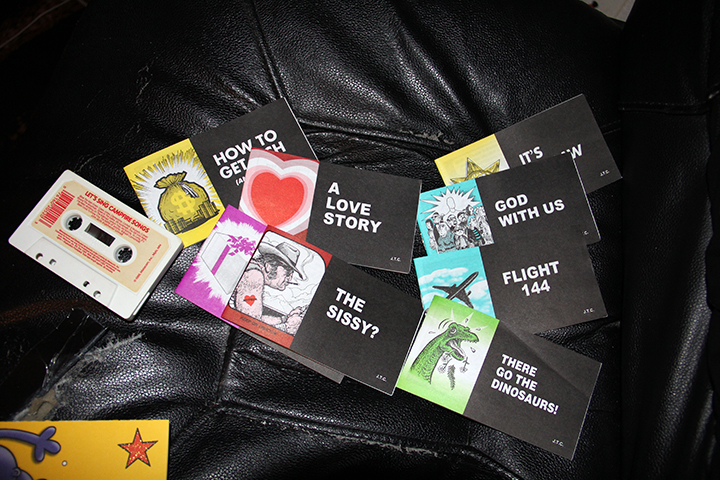 A bunch of awesome mini-comics with religious messages, and a cassette of campfire songs!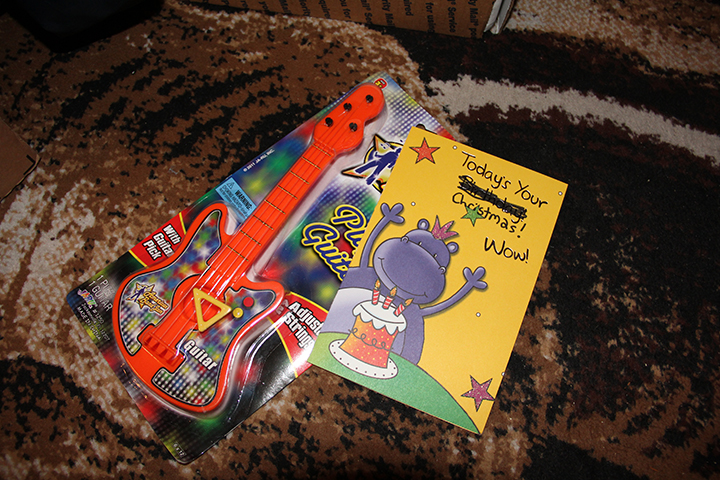 A toy guitar! A card that claims today is my Christmas, which arrived closer to my birthday than it did to Christmas!
There were also pull-n-peel Twizzlers, but since I hadn't eaten dinner yet when the package arrived, I went all Cookie Monster (if he ate Twizzlers instead of cookies) on them before taking the photos.
Thanks, Daniel!!!